---
Fusion Design
The monitor features a new "Fusion" design that combines EIZO's own EcoView technologies for reduced power consumption and improved visual ergonomics inside an extremely compact cabinet.
World Thinnest Bezels for Multi-Monitor Environments
FlexScan EV2455 and EV2450 feature 1 mm ultra-slim bezels on the sides and top (with black borders of 5.2 mm for the FlexScan EV2455 and 4.3 mm for the FlexScan EV2450) and a depth of a mere 47.9 mm for both models.
---
Say Goodbye to
Tired Eyes
Auto Brightness Control
To prevent eye fatigue, a brightness sensor called Auto EcoView detects the changes in the ambient brightness that occurs throughout the day and automatically adjusts the screen to the ideal brightness level.
Adjustable to Less Than
1% of Maximum Brightness
In a dimly-lit work environment, a monitor with low brightness settings is more comfortable to use. With its LED backlight, the FlexScan EV2455 and EV2450 are adjustable to 1 cd/m2 which is less than 1% of the maximum.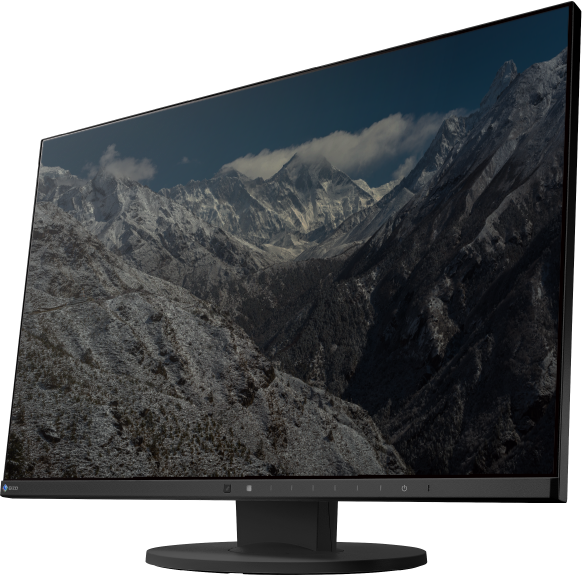 ---
Flicker-Free
Due to the way brightness is controlled on LED backlights, many people perceive flicker on their screen which causes eye fatigue.
The FlexScan EV series makes flicker unperceivable without any drawbacks like compromising color stability.
In a comparison test conducted by EIZO, the FlexScan EV2455 and EV2450 on average reduced flicker by more than 74% compared to LED-backlit monitors from other manufacturers.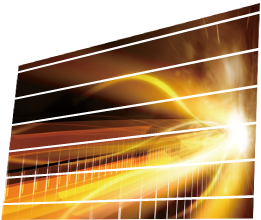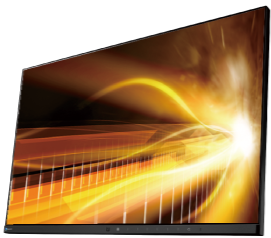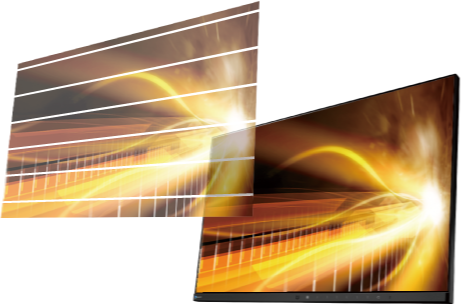 Flickering Image
Smooth Image
---
Less Blue Light
Reduces Eye Fatigue
In the visible light spectrum, blue light has wave lengths adjacent to ultraviolet light.
Compared to the factory preset setting of 6,500 K of typical LCD monitors, Paper Mode is closer to the spectral distribution with long reddish wavelengths so it reduces the amount of blue light, a cause of eye fatigue, and helps prevent eyestrain when reading documents.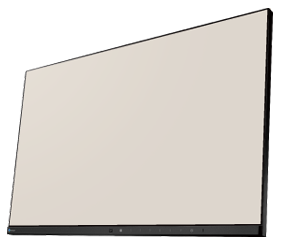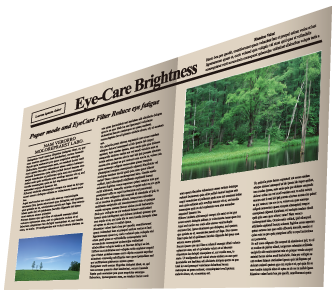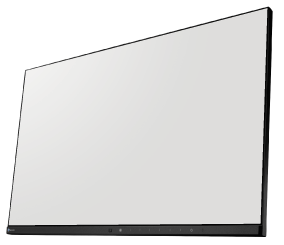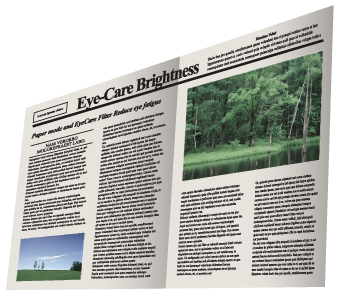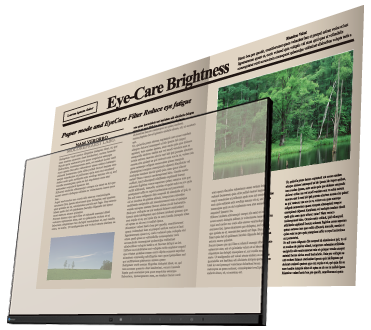 Lower Your Costs
Power Consumption at
100 % brightness

49 % savings
with Auto EcoView

63 % savings
with EcoView Sense

Up to 30% more savings
with EcoView Optimizer 2

Presence Sensor for Energy Savings
A presence sensor called EcoView Sense prompts the monitor to switch to power save mode when you are absent and then power on again when you return. It even works in a multi-monitor setup so all monitors remain on when you're at your desk.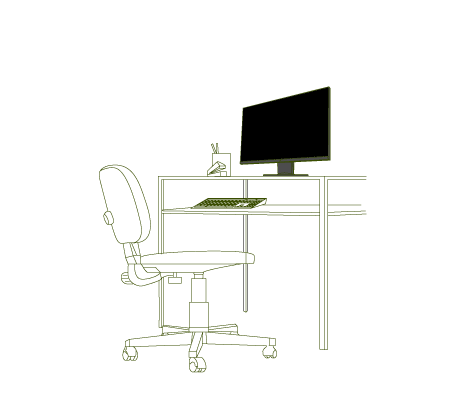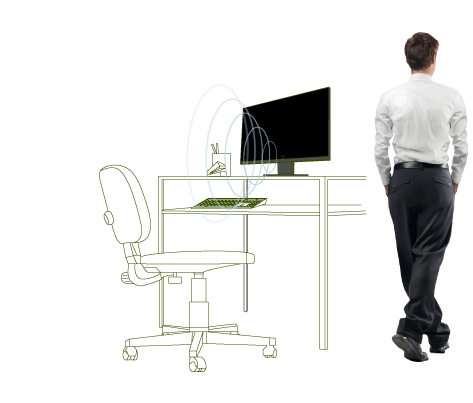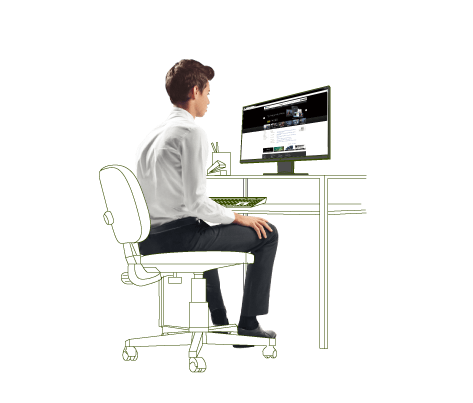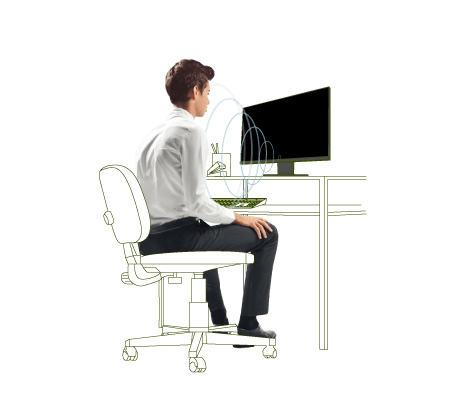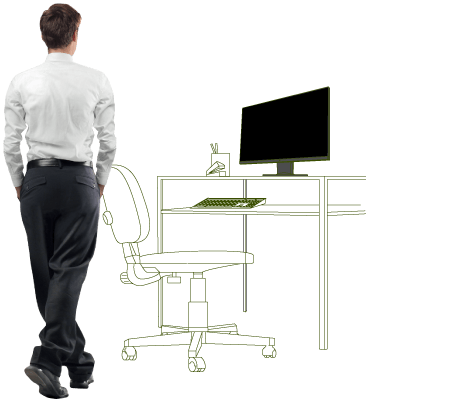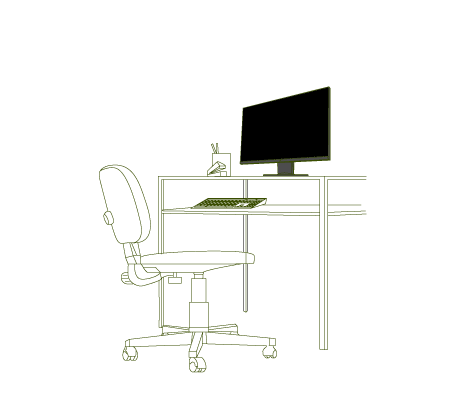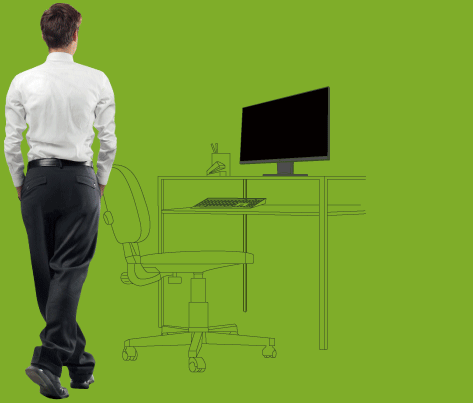 ---
Multiple Inputs,
Audio and USB 3.0
VIDEO
D-sub
DisplayPort
HDMI
DVI-D
AUDIO
Audio Input
Headphone Jack
USB 3.0
USB Upstream
2-port USB Hub
Controls and Functions
Presence Sensor
Ambient Light Sensor
Operation Switches
Power Switch
Power Indicator
Handle
Cable Holder
Speakers
Multiple inputs
Audio + USB 3.0
Carrying Handle
Cable Holder
Speaker in back