Photo Color Matching Software
Features
Simple Print and Screen Color Matching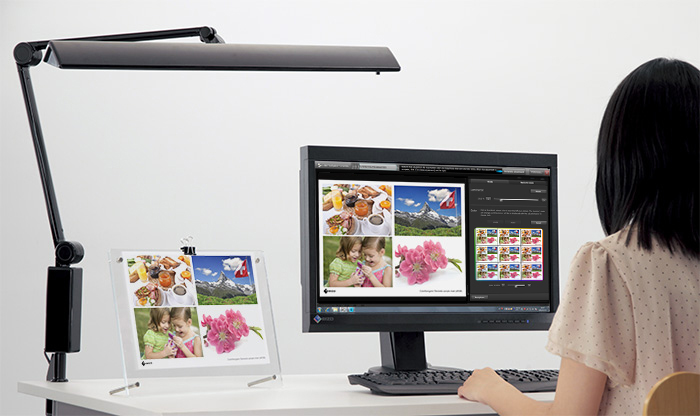 ColorNavigator Elements is software supported by the ColorEdge CX and CS series and allows you to match the color between your prints and your monitor. With the CS and CX series you can easily adjust your monitor without the use of an external calibration sensor.
Easy 4-Step Process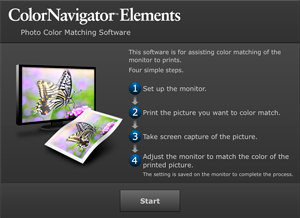 The adjustment process is simple and quick even for beginners. Just choose the display that best matches your print.

Post-Adjustment, the Built-In Sensor Manages Color Automatically
After adjustment, the built-in correction sensor will save your settings and readjust every 200 hours, giving you the most accurate display with minimal effort.

Save Up to 3 Adjustment Results
- Supported by version 1.0.2. Download here.
You can create up to 3 adjustment results that you can change between at the push of a button for matching best to the paper and printer.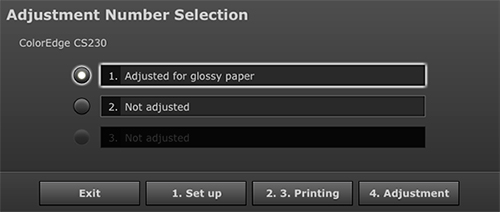 Usage Guide
| | |
| --- | --- |
| | Take a look at this primer for the hobbyist on what to consider when selecting a monitor for digital photography. Includes an explanation of how to achieve color matching between the monitor and photo prints using EIZO's ColorNavigator Elements software. |
System Requirements
Compatible Operating
Systems
Macintosh
Window
Mac OS X 10.6 - Mountain Lion(10.8)
Windows 8(32-bit、64-bit)
Windows 7(32-bit、64-bit)
Windows XP(32-bit)
Compatible Monitors
ColorEdge CX series, CS series
Not usable with ColorNavigator
Does not support portrait mode
Download Information
ColorNavigator Elements is available for download.
- New version 1.0.2 released on April 1, 2013.

Macintosh version
Windows version
Color Matching Tool
Accessory for the perfect color matching environment.
| | |
| --- | --- |
| | These monitor hoods reduce light reflection for accurate color rendition. |
EIZO Calibration and Print Matching Solutions
To learn how ColorNavigator Elements differs from EIZO's other solutions, ColorNavigator, ColorNavigator NX, and EIZO EasyPIX, see this comparison chart (PDF: 90 KB).