5MP 54cm (21.3") MONOCHROME LCD MONITOR
Featuring high definition, high resolution and multi-grayscale, this 5 megapixel monochrome monitor is designed specifically for displaying digital mammography images. It has received FDA 510(k) clearance for mammography and general radiography from the U.S. Food and Drug Administration.
Multi-Series

G&R-Series

MX-Series

Mammo-Series

L&E-Series

Quality Control
Features

Specifications

Documents

Graphics Boards

QC Software & Tools Accessories
Environmentally-Friendly LED Backlight
By utilizing an energy-efficient LED as a backlight, the monitor achieves a high-brightness and low power consumption at the same time. Unlike conventional CCFL backlights, LED backlights deteriorate more slowly and thus the monitor offers a longer service life. Since the LED backlight is mercury free, it will reduce any potential impact on the environment when it is disposed of.
Image Sharpness with High Contrast Ratio
The high contrast ratio brings out the subtle differences in similar shades of gray and sharper rendering of details when displaying monochrome images such as the digital mammography, MRI, and ultrasound images.
High-Resolution
With a resolution of 5 megapixels or higher, the monitors meet the high level standards required for displaying digital mammography.
Displaying with Separate Brightness Levels
For monochrome monitors, Hybrid Gamma function automatically distinguishes the medical images from the non-medical areas such as the tool palettes and displays each one at its optimum brightness. Decreasing the tool palette area's brightness leads to less eye fatigue.
Accuracy in distinction may depend on how images are aligned.
Viewer software compatibility verification is required.
10-Bit Simultaneous Grayscale Display
10-bit (1,024 tones) simultaneous grayscale display extends grayscale fidelity to the boundaries of human visual perception abilities and helps radiologists discern the finest nuances within an image.
10-bit graphics board and 10-bit viewer software needed for 10-bit display.
Wide Viewing Angles for Multiple People Use
Wide Viewing angles with minimal color shift when viewed from the side.
Internal Test Pattern Generator for Expanded Image Quality
The internal test pattern generator can be used to visually inspect image quality without attaching external hardware or installing QC software on the mammography workstation. This can be useful during the initial installation or on systems that prohibit users from installing software packages.
FDA 510(k) Clearance for Mammography
The RadiForce GX540 has obtained FDA 510(k) clearance by the U.S. Food and Drug Administration for use in mammography. This assures that the monitor is capable of displaying digital mammography images where high performance is essential.
5 Year Warranty
EIZO and its authorized distributors offer a five-year limited warranty.
Diagnostic Precision with DICOM Part 14 Factory Adjustment
To ensure the most accurate and consistent shadings possible, EIZO carefully measures and sets every grayscale tones on the production line to produce a monitor compliant with DICOM Part 14.
Easy Calibration with Integrated Front Sensor
An Integrated Front Sensor housed within the front bezel performs calibration compliant to DICOM Part 14. The sensor does not interfere with the viewing area and is protected from inadvertent damage or removal.
Quick Brightness Stabilization for Instant Viewing
At startup or upon wakeup, the EIZO patented drift correction function quickly stabilizes the brightness level. In addition, a sensor measures the backlight brightness and compensates for brightness fluctuations caused by the ambient temperature and the passage of time.
Mode Selection for Optimum Viewing
Selectable with the front panel buttons, the CAL Switch function allows for various imaging modes of different modalities such as digital mammography, ultrasound, and MRI images. Furthermore, with ScreenManager Pro for Medical installed, auto mode settings can be made with the Auto CAL Switch function.
Brightness Stability Within Usage Time Guaranteed
EIZO's confidence in its product quality extends to brightness stability which is also covered during the usage time specified in the warranty.
Presence Sensor for Power Savings
The presence sensor feature unites convenience with savings by ensuring that the monitor conserves power when it is not in use. The presence sensor prompts the monitor to switch to power save mode when it detects the user is away from the monitor, and then resume normal operation when the user returns.
Optimized Brightness and Grayscale Tone with Ambient Light Tracking
To ensure DICOM conformance in changing room light conditions, Ambient Light Tracking (ALT) function with embedded ambient light sensor keeps checking the room light conditions and automatically optimizes the monitor's brightness and grayscale tone to DICOM Part 14.
Customer Assurance with Medical Standards
Meets the strictest medical, safety, and EMC emission standards.
Digital Mammography Monitor Quality Control Standards Compliance
EIZO's easy-to-use RadiCS UX1 quality control tool (sold separately) performs precise calibration conforming to DICOM Part 14 and enables quality control complying with ACR Practice Guideline and other QC standard for digital mammography monitors.
Model Variations
GX540-CL: Clear Base
GX540-CL-P: Pairing
Cabinet Color
Black
Panel
Type
Monochrome TFT LCD Panel (IPS)
Backlight
LED
Size
54 cm / 21.3" (540 mm diagonal)
Native Resolution
2048 x 2560 (4:5 aspect ratio)
Viewable Image Size (H x V)
337.9 x 422.4 mm
Pixel Pitch
0.165 x 0.165 mm
Grayscale Tones
10-bit (DisplayPort) : 1,024 from a palette of 16,369 tones
8-bit: 256 from a palette of 16,369 tones
Viewing Angles (H / V, typical)
176° / 176°
Brightness (typical)
1,200 cd/m2
Recommended Brightness for Calibration
500 cd/m2
Contrast Ratio (typical)
1200:1
Response Time (typical)
25 ms (On/Off)
Video Signals
Input Terminals
DVI-D (dual link) x 1, DisplayPort x 1
Digital Scanning Frequency (H / V)
31 - 135 kHz / 24 - 61 Hz
Frame synchronous mode: 24.5 - 25.5 Hz, 49 - 51 Hz
USB
Function
1 upstream, 2 downstream
Standard
USB 2.0
Power
Power Requirements
AC 100 - 120 V, 200 - 240 V: 50 / 60 Hz
Maximum Power Consumption
108 W
Typical Power Consumption
47 W
Power Save Mode
Less than 0.7 W
Power Management
DVI DMPM, DisplayPort 1.1a
Sensor
Backlight Sensor, Integrated Front Sensor, Presence Sensor, Ambient Light Sensor
Features & Functions
Brightness Stabilization
Yes
Digital Uniformity Equalizer
Yes
Preset Modes
CAL Switch
OSD Languages
English, German, French, Italian, Japanese, Simplified
Chinese, Spanish, Swedish, Traditional Chinese
Physical Specifications
Net Weight
11.5 kg
Net Weight (Without Stand)
8.8 kg
Hole Spacing (VESA Standard)
100 x 100 mm
Certifications & Standards (Please contact EIZO for the latest information.)
CE (Medical Device Directive), EN60601-1, UL60601-1, CSA C22.2 No. 601-1, IEC60601-1, VCCI-B, FCC-B, Canadian ICES-003-B, C-tick, RoHS, China RoHS, WEEE, CCC, GOST-R
FDA 510(k) Clearance
Yes (for Mammography and General Radiography)
Supplied Accessories
AC power cord, dual link signal cable (DVI-D - DVI-D), signal cable (DisplayPort - DisplayPort), USB cable, Utility Disk (RadiCS LE, ScreenManager Pro for Medical, user's manual)
Warranty
Five Years
Dimension Drawing
PDF
Brochures
Manuals
Please note that you must be a registered user to download RadiForce relevant files. If you have not registered, please continue on to our registration page. If you have forgotten your User ID or Password, please send us an e-mail.
Languages
Document
Language
Size
Download
GX540 Setup manual
English
Chinese-Simplified
French
German
4.32 MB
GX540 User's manual
English
2.25 MB
GX540 Instructions for Use
English
2.04 MB
GX540 Setup manual
Arabic
1.59 MB
GX540 Instructions for Use
Arabic
1.99 MB
GX540 User's manual
Chinese-Simplified
2.08 MB
GX540 Instructions for Use
Chinese-Simplified
2.09 MB
GX540 Setup manual
Chinese-Traditional
1.53 MB
GX540 Instructions for Use
Chinese-Traditional
2.25 MB
GX540 Setup manual
Czech
1.39 MB
GX540 Instructions for Use
Czech
1.75 MB
GX540 Setup manual
Danish
1.39 MB
GX540 Instructions for Use
Danish
1.75 MB
GX540 Setup manual
Dutch
1.39 MB
GX540 Instructions for Use
Dutch
1.75 MB
GX540 Setup manual
Finnish
1.38 MB
GX540 Instructions for Use
Finnish
1.73 MB
GX540 User's manual
French
2.29 MB
GX540 Instructions for Use
French
2.07 MB
GX540 User's manual
German
2.28 MB
GX540 Instructions for Use
German
2.09 MB
GX540 Setup manual
Greek
1.4 MB
GX540 Instructions for Use
Greek
1.79 MB
GX540 Setup manual
Italian
1.39 MB
GX540 Instructions for Use
Italian
1.76 MB
GX540 Setup manual
Korean
1.45 MB
GX540 Instructions for Use
Korean
1.98 MB
GX540 Setup manual
Norwegian
1.38 MB
GX540 Instructions for Use
Norwegian
1.74 MB
GX540 Setup manual
Polish
1.39 MB
GX540 Instructions for Use
Polish
1.76 MB
GX540 Setup manual
Portuguese
1.39 MB
GX540 Instructions for Use
Portuguese
1.76 MB
GX540 Setup manual
Russian
1.41 MB
GX540 Instructions for Use
Russian
1.8 MB
GX540 Installation Manual
Russian
1.84 MB
GX540 Setup manual
Spanish
1.4 MB
GX540 Instructions for Use
Spanish
1.76 MB
GX540 Setup manual
Swedish
1.38 MB
GX540 Instructions for Use
Swedish
1.74 MB
GX540 Setup manual
Turkish
1.38 MB
GX540 Instructions for Use
Turkish
1.74 MB
GX540 Instructions for Use
Estonian
1.73 MB
GX540 Instructions for Use
Latvian
1.75 MB
GX540 Instructions for Use
Lithuanian
1.75 MB
GX540 Instructions for Use
Romanian
1.72 MB
GX540 Instructions for Use
Slovak
1.75 MB
GX540 Instructions for Use
Hungarian
1.74 MB
GX540 Instructions for Use
Bulgarian
1.79 MB
GX540 Instructions for Use
Croatian
1.75 MB
Technical Information
QC Software & Tools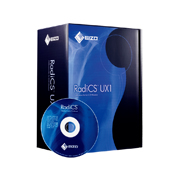 - Quality Control Software
QC Software & Tools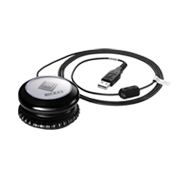 - Quality Control Tool
- External Sensor

Panel Protector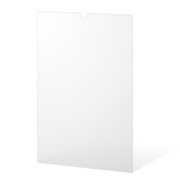 - Protect against dust and scratches
- Fit between screen and bezel
- Integrated Front Sensor usable

Arms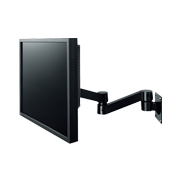 Position the monitor almost anywhere with forward/backward and side-to-side movement
Arms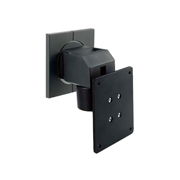 35° up tilt and 180° swivel wide adjustment range

Stand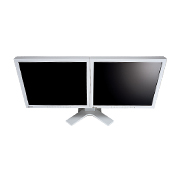 Supports two LCD monitors.
Height adjustable in six increments

Monitor Cleaning Kit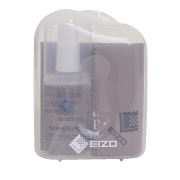 ScreenCleaner

- Keep your screen free from dust and fingerprints
- Includes pump spray and cloth