With advances in medical imaging technology over the years, hospitals are now handling a wider variety and larger volume of image data. As a result, it is increasingly common for medical facilities to use a mix of different monitors to interpret images. The multi-modality approach allows a variety of images to be displayed on a single screen—an essential step forward for medicine.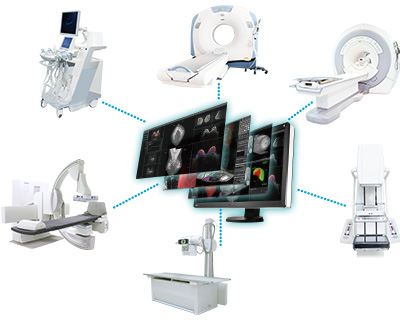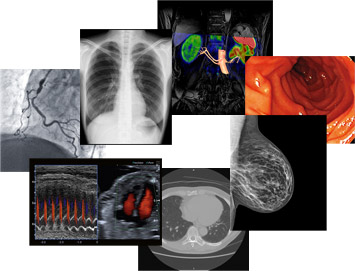 When color and monochrome images are displayed together on conventional monitors, both images are shown with the same brightness and grayscale tones. Our RadiForce Multi-Series multi-modality monitors detect the display area of each image, reproducing them with individually optimized brightness and grayscale tones.

An Integrated Front Sensor built into the bezel performs calibrations automatically without the hassle of attaching and removing an external sensor. Our Multi-Series monitors use only a minimal amount of the display area when performing brightness and grayscale tone checks or DICOM Part 14 compliant calibration so you can continue to use the monitor without interference.