The transition from film to filmless mammography naturally requires a monitor to display extremely precise images equal to or better than film mammography. In the mammography field today high-performance monitors featuring high resolutions and displaying high density images contribute to the process of early breast cancer detection.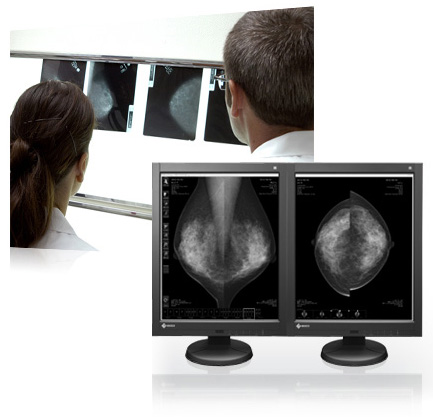 Monochrome mammography images as well as color images, such as breast MR and breast ultrasound images, are being used in the mammography workflow. This creates a demand for a monitor capable of displaying all modalities accurately. EIZO's 8 megapixel RadiForce RX850 changes the paradigm as the industry's first multi-modality color widescreen monitor with FDA 510(k) clearance for mammography and general radiography. This provides medical professionals with optimal image display for the most precise diagnosis.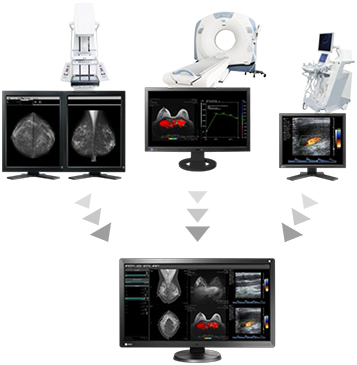 77% of radiologists surveyed agreed or strongly agreed that using the EIZO RX850 workstation for both color and monochrome images in a multi-modality environment would improve how efficiently they work.